The Weads Of Edan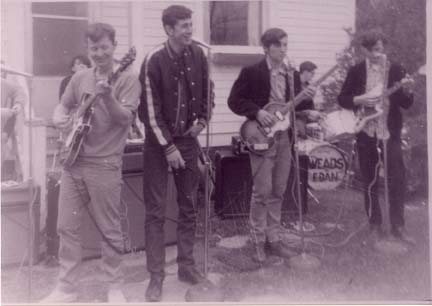 Courtesy of Mike McFetridge
Summer of 1967
L to R: Kenny Taylor (rythmn guitar); Greg Steeves
(vocalist); Brooke Taylor (bass guitar); Mike McFetridge (drums); Keith
Annand (lead guitar).

Brooke Taylor Bass
Greg Steeves Vocals
Keith Annand Lead Guitar
Kenny Taylor Rhythm Guitar
Mike McFetridge Drums
Clarence "Clink" Logan Organ-1
Mike Prest Organ-2

The Weads were formed in 1966 in Middle Musquodoboit, N.S. and played around the area until 1969.