Quadrant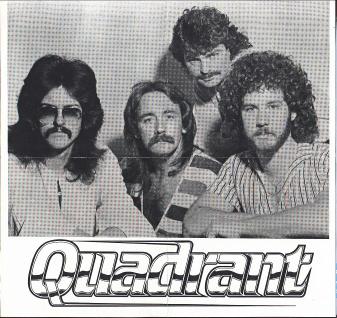 Courtesy Of Richard Bonner, Scanned By Jim Rice
BAND MEMBERS:
Dave Aalders (Lead Vocals)
Bill Livingston (Lead Guitar)
Bill Mair (Bass, Vocals)
Glen Wright (Drums, Vocals, Keyboards, Rhythm Guitar)
Steve Preeper (Drums)

BIOGRAPHY:
During the fall of 1979 Wright (Paralandra) and Ken Davidson's Music Studios manager and guitar instructor Livingston (Janus) jammed together at the Saturday afternoon jam sessions held at Clancey's and The Red Lion Beverage Room in Dartmouth N.S. In the spring of 1980 they teamed up with veteran singer Aalders (Foxe, Albatross) and Mair who was from Ontario.

Band played mostly the Halifax - Dartmouth bar circuit as they all held day jobs. They covered Journey, Bob Seger, Van Halen as well as doing original material. They were known for their superb musicianship and tight vocal harmonies.

Band had two songs "Save It For The Night" and "Can't Slow Down"on Q-104's Homegrown Project Vol 1 that was released in 1984.

Preeper (Freehand) was added allowing multi-instrumentalist Wright to switch to keyboards and rhythm guitar.

Near the end of the career they changed their name to "Traitor" and concentrated on Heavy Metal material.

DISCOGRAPHY:
Compilations:
1984 Q-104 Homegrown Project Vol 1
"Save It For The Night"/"Can't Slow Down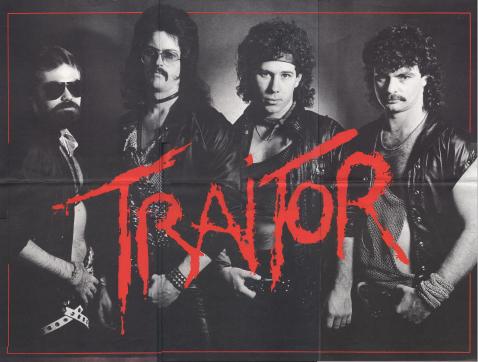 Courtesy Of Richard Bonner, Scanned By Jim Rice