Molly Oliver
| | |
| --- | --- |
| Bruce Wheaton: | Lead Vocals, Guitar |
| Carson Richards: | Bass, Vocals |
| Tim Garagan: | Drums, Vocals |
| Bob Quinn: | Keyboards, Vocals |
| | |
| --- | --- |
| Dutch Schultz: | Drums (Replaced Garagan) |
| Tony Quinn: | Guitar, Vocals (Added) |
| Mike Leggat: | Keyboards, Vocals (Replaced Bob Quinn) |
| Larry Maillet: | Guitar, Harp, Vocals (Replaced Tony Quinn) |
| Ian MacMillan: | Drums (Replaced Schultz) |
| Peter Jackson: | Keyboards, Vocals (Replaced Leggat) |
| Don Rodgers: | Keyboards, Vocals (1984-86, Replaced Jackson) |
| Terry Hopkins: | Drums (Replaced MacMillan) |
| Ben Cassidy: | Drums (Replaced Hopkins 1983-84) |
| Mike Gaudet: | Bass (Replaced Richards) |
| Bob Biggs: | Drums (Around 1985) |
| Neil Robertson: | Drums |
| Ian MacDougall: | Bass |
| Donnie Morris: | Bass, Vocals (Feb. - July 1987) |
| | |
| --- | --- |
| Bruce Wheaton: | Lead Vocals,Guitar |
| Larry Maillet: | Guitar, Harp, Vocals |
| Mike Gaudet: | Bass |
| Andre Leblanc: | Keyboards |
| Doug MacKay: | Drums |
According to the album sleeve, Molly Reed was a madame who came to Halifax in 1798 from England. While here she married an English sea captain by the name of Charles Oliver and set sail with him. Following his death during the War of 1812 she took command of his ship and raided and looted the Eastern Seaboard, known as the pirate, "Molly Oliver". The story is fictitious and "Molly" and "Oliver" were actually two cocker spaniels that lived near the band's practice house in Purcell's Cove.
The band "Molly Oliver" was a Nova Scotian supergroup formed in 1974 after the demise of "Everyday People" (Wheaton and Richards) and "Pepper Tree" (Garagan and Bob Quinn). This original line-up was short lived as Garagan left and was replaced by Shultz. Shortly after this Tony Quinn (Moon-Minglewood and The Universal Power) who is not related to Bob Quinn was added to the band. A couple of months later Leggat (Dutch Mason, Patsy Gallant) replaced Bob Quinn when he left to attend the Berklee School of Music in Boston. This line-up released first single in 1976 consisting of the Wheaton penned "Straight To My Head" and Tony Quinn's "Rainbow Woman". When Tony Quinn left he was replaced by Maillet (Aquafuge).
Band signed record deal with London Records. MacMillan (Spice, Moon-Minglewood) replaced Schultz during the recording of first album playing on "Greet Your Neighbor" and "Hey There" and did some overdubs. Album was released in 1979 consisting of Wheaton penned originals and cover of CSN&Y's "Carry On". Three singles were culled from the album. Unfortunately London Records folded leaving the band without a record deal.
More line-up changes occurred and band released an EP in 1982.Continued on the road until 1987 and then packed it in. Bruce Wheaton built recording studio in his home and started solo act.
Wheaton reformed band in 1999 with Maillet, Gaudet, keyboardist Andre Leblanc, and former Oakley drummer Doug MacKay to do occasional gigs.
Notes From: Jim Rice, Ian MacMillan, Tony Quinn, Tim Garagan and Bruce Wheaton
1976 Straight in my Head/Rainbow Woman (Big Harold's Records)
1978 You Didn't Listen To Me/Open Up (London)
1978 Greet Your Neighbor/Living A Dream (London)
1978 Somebody New In My Eyes/Hey There (London)
1979 Molly Oliver (London)
Bruce's 'Keep On Givin" Project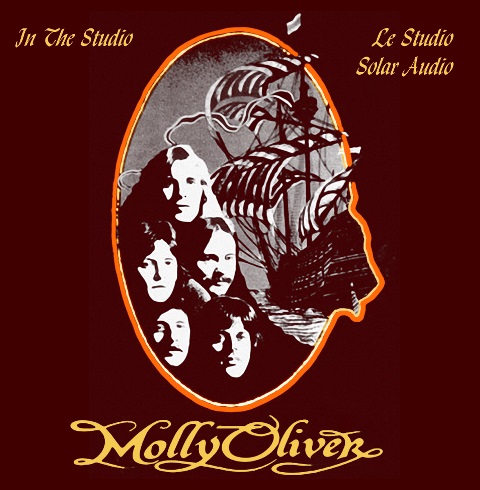 Courtesy Of Bruce Wheaton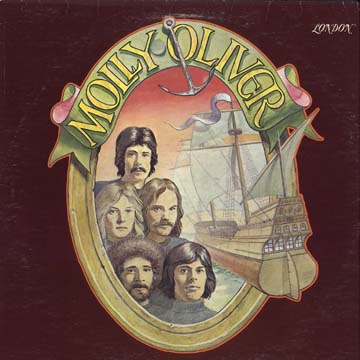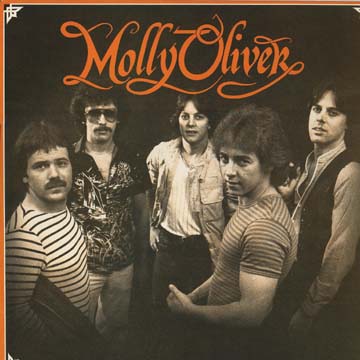 ---
Return to the
Nova Scotia Classic Rock
Main Page