The Flames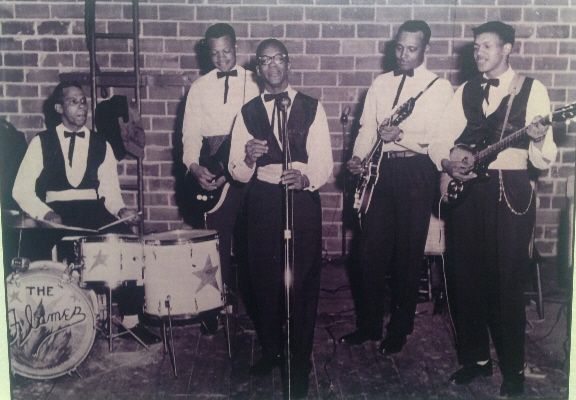 L to R: Reg White, Ron White, Jay Samuels, Willis Tolbert, Joe Cisco
Courtesy Of James White
Ronald White Guitar
Reg (Bubs) White Drums
Joe Cisco Guitar
Jay Samuels Sax, Vocals
Willis Tolbert Guitar


The Flames were from Middleton, N.S. They played all through the Annapolis Valley and a lot at the forces base in Greenwood from 1955 to 1960. They never used a bass player..The band played mostly Rock and Roll hits along with some Country and Western.