Brunswick Playboys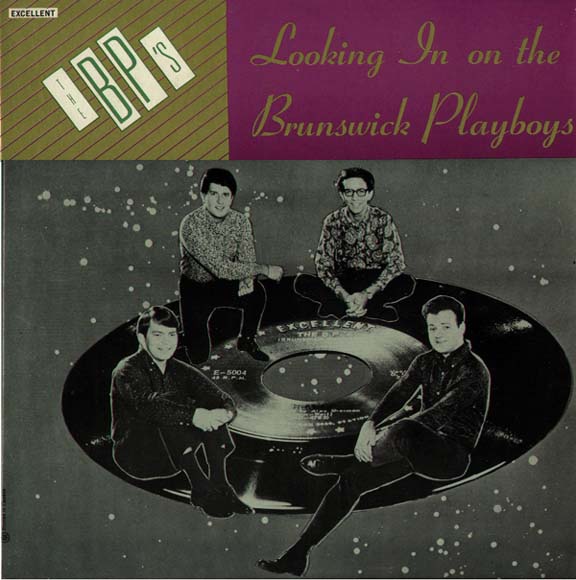 Courtesy Of Keith Pettipas
BAND MEMBERS:
Roger Cormier (Bass)
Leo Doiron (Drums)
Bobby Bourgeois (Drums)Replaced Doiron
Georges Hebert (Guitar)
Gerry Holley (Vocals)
Chuck Merlin (Vocals)Replaced Holley
Paul Gauvin (Vocals)Replaced Holley

BIOGRAPHY:
Although the band was formed in Moncton, New Brunswick they played quite regularly in Nova Scotia. They were together under the name "The Brunswick Playboys" from 1960 to 1967 and made several appearances on CBC Halifax's " Frank's Bandstand". Holley was replaced by Melvin and Gauvin who then shared lead vocal chores. Drummer Doiron was replaced by Bourgeois. They released three singles on the Arc label and also recorded the album " Looking In On " on Excellent in 1965.

Info provided by Georges Herbert

DISCOGRAPHY:
SINGLES:
1965 Too Blind To See/Summer Breeze (Arc)

1965 Trop Occupe/Vent D'ete (Arc)

1965 My Heart Is An Open Book/Just Call On Me (Arc)

1965 Heart/On The Outside Lookin' In (Excellent)


ALBUMS:
1965 Looking In On (Excellent)
COMPILATIONS:
Frank's Bandstand "Too Blind To See"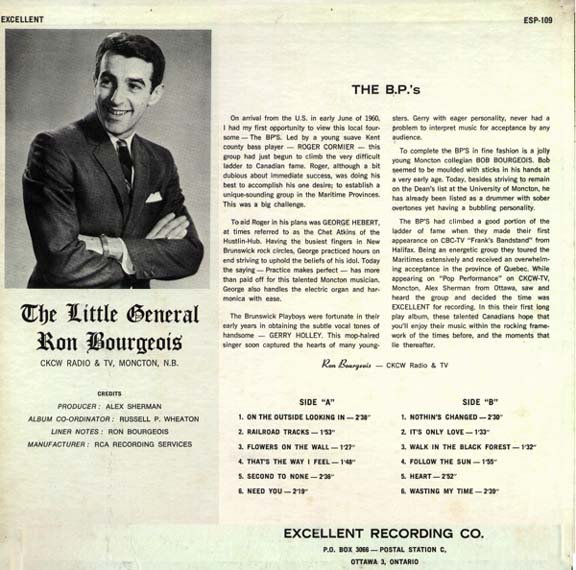 Courtesy Of Keith Pettipas